ASK DR.MOORE May 18, 2004
The following article is republished for prom season. Talk to your children. Know your children.

Underage Drinking and the Prom--My Worst Prom Ever
I was 16 years old. My high school prom should have been the happiest day of my life, but it was the worst. That was the day I died.
We never made it to the dance. There was a party beforehand and everyone was drinking. Someone spiked the punch bowl. Parents looked the other way.
You knew but you drove anyway. Skidding tires followed by a deafening crash of metal and glass. The flash of fear in my eyes lasted only a moment, then, the sparkle was extinguished forever. In that instant, every bone in my body was broken. So were the hearts of my family and friends whose lives were shattered that day.
Teen-aged drinking is not cool. It kills.
This video by rock band Simple Plan titled "Untitled" (How could this happen to me?) hits home with its chilling rendition of a fatal drunk driving accident.
"A child who reaches age 21 without smoking, abusing alcohol or using drugs is virtually certain never to do so."
- Joseph A. Califano, Jr., Chairman and President, The National Center on Addiction and Substance Abuse at Columbia University
Click here for more
Ask Dr Moore Columns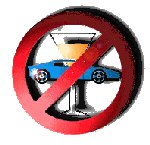 Parent-Teen Driving Contract
Every year, nearly 6,000 teenagers are killed in car crashes and about 300,000 are injured. Despite safer cars, better roads and countless driving programs, the numbers have stayed fairly constant for more than a decade. But you can help change this. Talking to your teen about the rules of the road isn't necessarily easy, but it is important. Especially when you consider that three out of four teens say their parents would be the best influence in getting them to drive more safely.
The following link will open a Parent-Teen Driving Contract that will help you outline your teen's key driving responsibilities, decide on the consequences associated when those responsibilities aren't met, and define your role in helping your teen succeed.

Once you talk over each issue and come to an agreement, fill out the rules and consequences in the space provided. Then sign and date it. Be sure to keep it in a prominent place, like the front of your refrigerator, so you can re-examine it often and make changes as your teen becomes a more experienced driver.
Click here to open the Parent-Teen Driving Contract (pdf)
Drunk Driving Statistics

Total Traffic Fatalities vs. Alcohol Related Traffic Fatalities - 1982-2004
Calendar Year

Total Killed in
Alcohol Related Crashes

Total Killed in
All Traffic Crashes

Number
Percent
Number
Percent
1982
26,173
60%
43,945
100.0%
1983
24,635
58%
42,589
100.0%
1984
24,762
56%
44,257
100.0%
1985
23,167
53%
43,825
100.0%
1986
25,017
54%
46,087
100.0%
1987
24,094
52%
46,390
100.0%
1988
23,833
51%
47,087
100.0%
1989
22,424
49%
45,582

100.0%

1990
22,587
51%
44,599
100.0%
1991
20,159
49%
41,508
100.0%
1992
18,290
47%
39,250
100.0%
1993
17,908
45%
40,150
100.0%
1994
17,308
43%
40,716
100.0%
1995

17,732

42%
41,817
100.0%
1996
17,749
42%
42,065
100.0%
1997
16,711
40%
42,013
100.0%
1998
16,673
40%
41,501
100.0%
1999
16,572
40%
41,717
100.0%
2000
17,380
41%
41,945
100.0%
2001
17,400
41%
42,196
100.0%
2002
17,524
41%
43,005
100.0%
2003
17,105
40%
42,884
100.0%
2004
16,694
39%
42,636
100.0%
Source: National Highway Traffic Safety Administration FARS data
Driving under the influence, drunk driving, or drink-driving, is the act of operating a motor vehicle (and sometimes a bicycle or similar human-powered vehicle) after having consumed alcohol (ethanol) or other drugs, to the degree that mental and motor skills are impaired. In addition to driving under the influence of alcohol and driving under the influence of other drugs, a third "DUI" offense consists of driving under the combined influence of alcohol and other drugs. The drugs causing or contributing to the impairment need not be illegal, but can consist of lawfully prescribed or over-the-counter medication. Anti-drunk-driving advertising campaigns have aimed to raise awareness of the legal situation and the dangers of driving while intoxicated. Drunk-driving is responsible for a very large number of deaths, injuries, damage and accidents every year.
The specific criminal offence of drinking and driving may be called, depending on the jurisdiction, driving while intoxicated (DWI), driving while impaired (also DWI), operating while intoxicated (OWI), operating a motor vehicle while intoxicated (OMVI), driving under the influence [of alcohol or other drugs] (DUI), driving under the combined influence of alcohol and/or other drugs or drunk in charge [of a vehicle]. Such laws may also apply to boating, or piloting aircraft.
Historically, presumptive guilt was established by subjective tests of the driver's impairment, such as difficulty reciting the alphabet or walking a straight line. Starting with the introduction in Norway in 1936 of the world's first per se law which made it an offense to drive with more than a specified amount of alcohol in the body, objective chemical tests have gradually replaced the earlier purely judgmental ones. The statute usually specifies that it is illegal to drive with a blood alcohol concentration (BAC) exceeding a value sepcified in the statute. BAC is most conveniently measured as a simple percent of alcohol in the blood by weight. It does not depend on any units of measurement. In Europe it is usually expressed as milligrams of alcohol per 100 millilitres of blood. However, 100 milliliters of blood weighs essentially the same as 100 milliliters of water, which weighs precisely 100 grams. Thus, for all practical purposes, this is the same as the simple dimensionless BAC measured as a percent. Since 2002 it is illegal to drive in any US state with a BAC that is greater then 0.08%; in Sweden, 0.02%.
Driving while consuming alcohol is generally illegal. In some jurisdictions it is also illegal for an open container of an alcoholic beverage to be in the passenger compartment of a motor vehicle or in some specific area of that compartment.

source: wikipedia.org
Links and Resources:
Mothers Against Drunk Driving (MADD)
Students Against Destructive Decisions (SADD)
Boaters Against Drunk Driving (BADD)
Impaired Driving Facts - NCIPC
Focus Adolescent Services: Teen Drinking
Prom Night Tips to aviod Drunk Driving
Prom Tips From The Century Council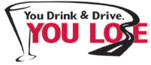 State-By-State Traffic Fatalities - 2004
STATE

2004 Total
Traffic
Deaths

2004 Alcohol
Related
Deaths

Percent
Alcohol-
Related

2004 Fatalities
Involving a
.08+ BAC driver

Percent of
2004 Fatalities
Involving a
.08+ BAC driver

Alabama

1,154

442

38%

367

32%

Alaska

101

31

31%

28

28%

Arizona

1,150

435

38%

322

28%

Arkansas

704

276

39%

219

31%

California

4,120

1,643

40%

1,154

28%

Colorado

665

259

39%

194

29%

Connecticut

291

127

44%

106

36%

Delaware

134

51

38%

39

29%

Dist of Columbia

43

18

41%

11

26%

Florida

3,244

1,222

38%

865

27%

Georgia

1,634

525

32%

392

24%

Hawaii

142

65

46%

46

32%

Idaho

260

93

36%

76

29%

Illinois

1,356

604

45%

467

34%

Indiana

947

299

32%

236

25%

Iowa

390

110

28%

86

22%

Kansas

461

148

32%

118

26%

Kentucky

964

308

32%

256

27%

Louisiana

904

414

46%

312

35%

Maine

194

70

36%

58

30%

Maryland

643

286

45%

209

33%

Massachusetts

476

203

43%

164

34%

Michigan

1,159

430

37%

329

28%

Minnesota

567

184

32%

160

28%

Mississippi

900

341

38%

302

34%

Missouri

1,130

449

40%

359

32%

Montana

229

106

46%

97

42%

Nebraska

254

92

36%

75

30%

Nevada

395

152

39%

107

27%

New Hampshire

171

59

35%

50

29%

New Jersey

731

270

37%

191

26%

New Mexico

521

211

40%

153

29%

New York

1,493

587

39%

419

28%

North Carolina

1,557

553

35%

425

27%

North Dakota

100

39

39%

34

34%

Ohio

1,286

492

38%

391

30%

Oklahoma

774

278

36%

223

29%

Oregon

456

199

44%

145

32%

Pennsylvania

1,490

614

41%

512

34%

Rhode Island

83

42

50%

37

45%

South Carolina

1,046

464

44%

369

35%

South Dakota

197

86

44%

74

38%

Tennessee

1,288

519

40%

420

33%

Texas

3,583

1,642

46%

1,264

35%

Utah

296

72

24%

65

22%

Vermont

98

32

32%

19

19%

Virginia

925

359

39%

279

30%

Washington

563

246

44%

203

36%

West Virginia

411

136

33%

103

25%

Wisconsin

792

358

45%

296

37%

Wyoming

164

59

36%

51

31%

National

42,636

16,694

39%

12,874

30%
Source: National Highway Traffic Safety Administration, 2005
Fatalities and Alcohol-Related Fatalities among 15-20 Year Olds - 2003 v. 2002
2003 Fatalities
2003 Alcohol-Related
Fatalities
2002 Fatalities
2002 Alcohol-Related
Fatalities
Increase/Decrease in Alcohol-Related Fatalities
Number
Number
Percent
Number
Number
Percent
Alabama
149
61
41
153
54
35
13%
Alaska
15
4
25
12
3
28
33%
Arizona
141
56
40
147
71
48
-21%
Arkansas
81
33
40
98
32
33
3%
California
612
190
31
650
226
35
-16%
Colorado
110
32
29
121
42
34
-24%
Connecticut
49
16
33
61
25
40
-36%
Delaware
29
10
34
18
3
17
233%
DC
10
4
42
3
2
53
100%
Florida
411
120
29
381
141
37
-15%
Georgia
236
49
21
216
55
25
-11%
Hawaii
22
17
77
17
10
58
70%
Idaho
46
16
34
36
9
26
78%
Illinois
238
96
40
222
94
42
2%
Indiana
138
38
28
141
35
25
9%
Iowa
72
30
42
55
21
38
43%
Kansas
87
41
47
104
51
49
-20%
Kentucky
122
24
20
165
46
28
-48%
Louisiana
135
55
41
144
61
42
-10%
Maine
22
5
24
38
9
24
-44%
Maryland
94
40
42
83
28
33
43%
Massachusetts
76
44
58
67
34
50
29%
Michigan
180
62
34
208
54
26
15%
Minnesota
109
31
28
108
41
38
-24%
Mississippi
112
34
30
132
30
23
13%
Missouri
202
73
36
196
66
34
11%
Montana
44
19
43
39
16
40
19%
Nebraska
50
20
39
64
22
35
-9%
Nevada
61
27
45
53
21
39
29%
New Hampshire
26
11
40
12
3
28
267%
New Jersey
84
32
38
94
29
30
10%
New Mexico
61
24
39
81
40
50
-40%
New York
211
75
35
242
58
24
29%
North Carolina
228
66
29
226
64
28
3%
North Dakota
18
14
76
21
13
62
8%
Ohio
217
63
29
229
64
28
-2%
Oklahoma
89
28
31
123
35
28
-20%
Oregon
82
27
33
66
18
28
50%
Pennsylvania
277
87
31
281
96
34
-9%
Rhode Island
21
13
60
12
5
44
160%
South Carolina
124
51
41
155
71
46
-28%
South Dakota
26
13
49
32
20
61
-35%
Tennessee
175
58
33
209
71
34
-18%
Texas
597
276
46
611
254
42
9%
Utah
59
4
7
65
15
23
-73%
Vermont
13
7
55
11
3
28
133%
Virginia
131
51
39
174
62
36
-18%
Washington
100
49
49
113
42
37
17%
West Virginia
59
22
38
65
26
40
-15%
Wisconsin
141
62
44
145
53
36
17%
Wyoming
17
7
41
31
12
37
-42%
Total
6,409
2,283
36
6,730
2,353
35
-3%
Source: NHTSA FARS Query, 2004